Newport Reclining Armchair - #3522
W-22" D-24" H-42.5" 27 lbs.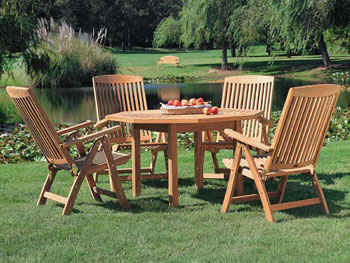 The backrest of this versatile folding armchair can be adjusted to six comfortable positions. Set the armchair to its upright position while dining, then choose any of the five reclining positions for more relaxed seating. Solid brass fittings enhance the appearance and durability of the Newport Reclining Armchair. This chair is popular for use when dining as well as a lounge chair. Ships fully assembled.